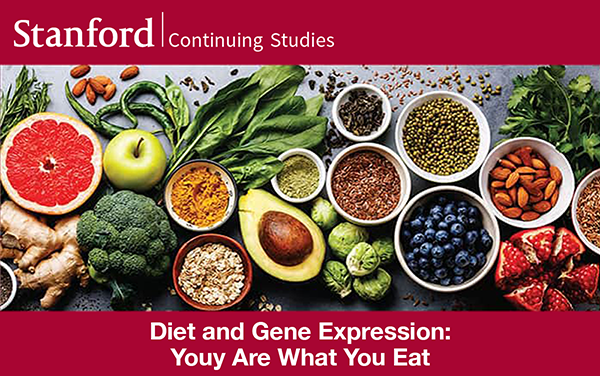 Stanford Continuing Studies
Diet and Gene Expression teaches the science and practice of using food to optimize gene function to those who want to take their health and longevity to the next level.
This practical science is called nutritional epigenetics.
Whether you're brand new to the science of epigenetics or a health professional ready to elevate your practice, Diet and Gene Expression is right for you. Dr. Lucia Aronica will make the complex easy and actionable and help you craft a nutrition plan to improve your gene function and that of your clients.
Istitution
Stanford Continuing Studies
Watch the free webinar on diet and gene expression!
Please subscribe here to get notified about upcoming courses, articles, and projects. You will receive a link to a free webinar on how to unlock your genetic potential using the science of epigenetics by Dr. Aronica offered by the Stanford Center for Professional Development