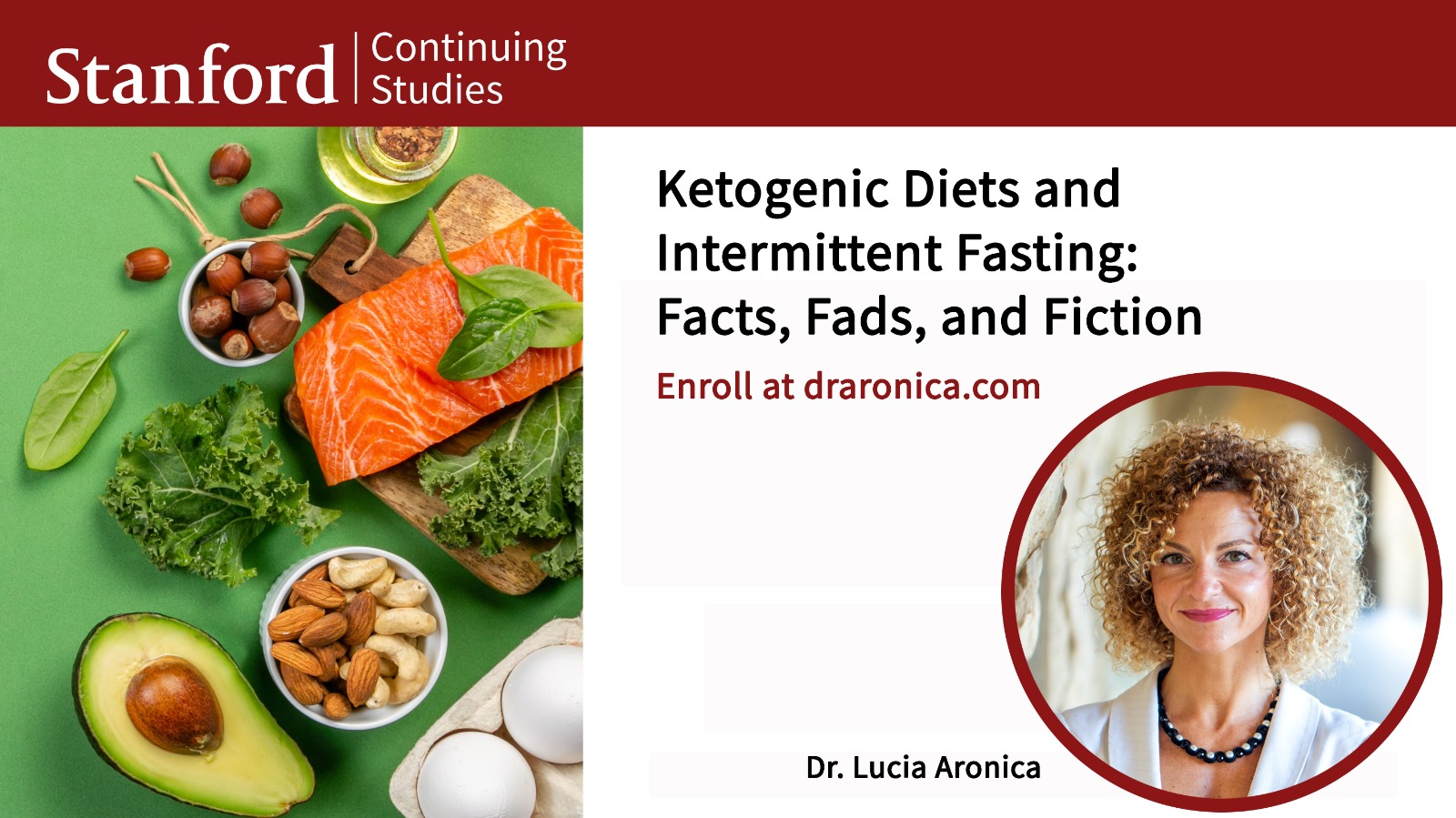 Stanford Continuing Studies
Ketogenic Diets and Intermittent Fasting: Fads, Facts, and Fiction
What are fast-mimicking diets, and are they actually good for you? In this workshop, we will take a close look at two increasingly popular diet trends: extreme low-carbohydrate ketogenic diets (aka "keto") and intermittent fasting (IF).
This is a course for those interested in understanding the basic biology and practical applications of keto and IF, including specific foods to eat and avoid, useful versus useless supplements, and variations of the standard protocols for athletes and long-term health.
Istitution
Stanford Continuing Studies
Watch the free webinar on diet and gene expression!
Please subscribe here to get notified about upcoming courses, articles, and projects. You will receive a link to a free webinar on how to unlock your genetic potential using the science of epigenetics by Dr. Aronica offered by the Stanford Center for Professional Development
[ninja_form id="2"]